Customized Fleet Plan (CFP)
Several corporations entrust the care of their fleet vehicles including heavy construction rigs, delivery trucks, and taxis to KM Garage certified repair technicians.
Your guarantee of immediate recovery, repair, and refurbishment are a phone call away at 04-2855099, when you set up a KMCustomized Fleet Plan (KM-CFP)at our head office.
Planning ahead eliminates needless anxiety anticipating problems as well as the actual agony of losing valuable hours of work time phoning around to random repair shops for recovery and repair when foundations need digging and goods need delivering. Additionally, having an established agreement helps maintain regular cash flow when trouble does strike.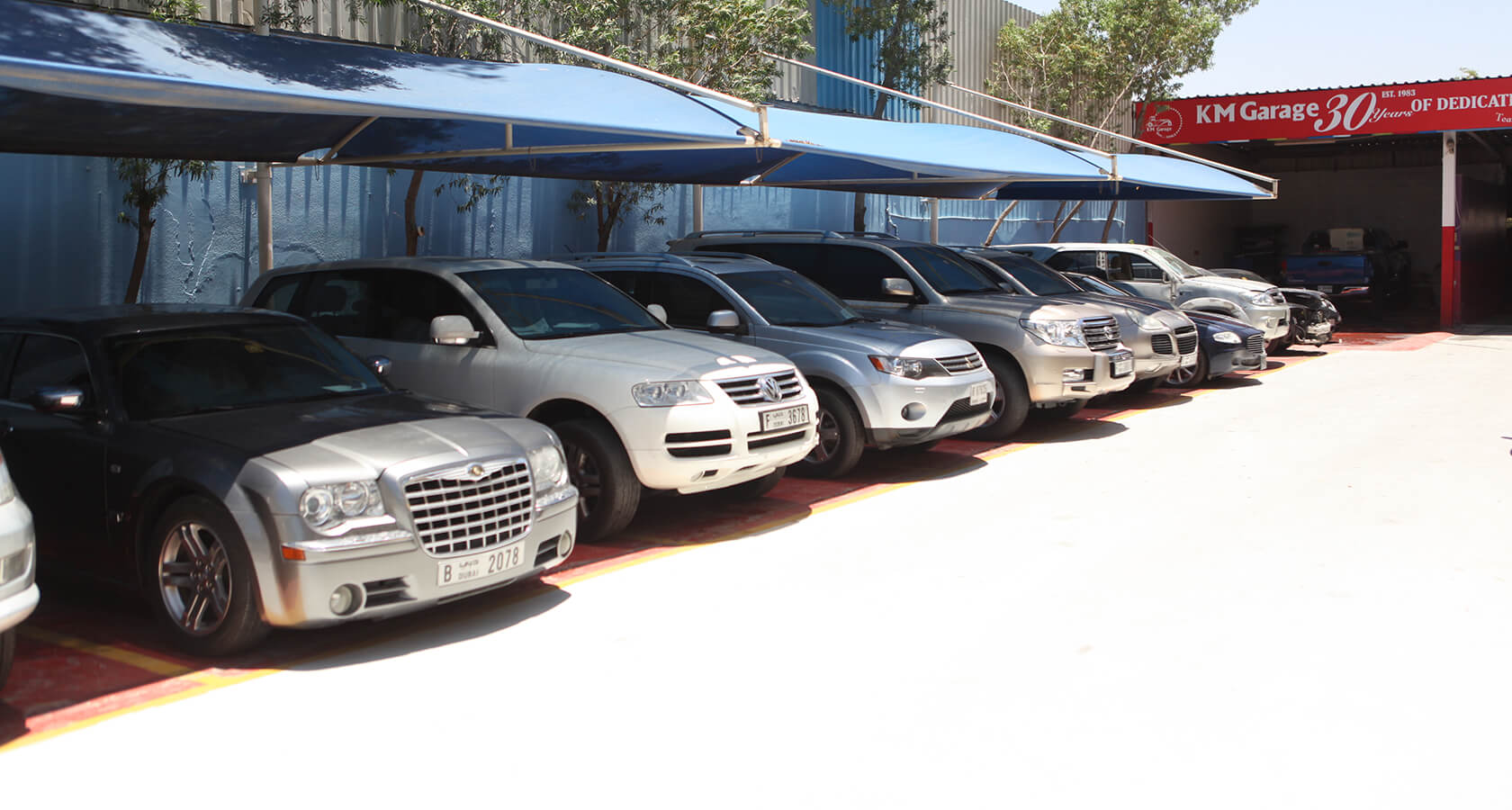 Full solution-provider KM Group houses the necessary spectrum of maintenance, body repair, and technical work for
Cars and small vehicles at KM Garage, Royal Cars, and Bin Faris
Medium and heavy trucks at Royal Trucks
Guaranteed benefits to our KM-CFP Members include
Monitoring maintenance
Night-time operations
Same-day service
Preferential rates